Physiotherapy can provide many advantages, ranging from preparing the body to mend any old life injuries to better limb movement. However, before we begin physiotherapy, we must look at the different types of physical treatment available in every physiotherapy clinic in Dubai.
So, let's know about them in detail:
Geriatric Physiotherapy:
This kind of physiotherapy helps you function more efficiently. Also, it reduces the risk of injury as you age. For instance, its benefits include:
Regain movement, strength, and stamina
Promote your health and fitness by reducing severe pain
Fix your poor posture
Cardiorespiratory Physiotherapy:
If you are suffering from heart, chest, or lungs disorders, this physiotherapy is beneficial for you. In addition, it also helps in curing several other chronic pulmonary problems from the medication.
Benefits of pulmonary physiotherapy are:
Resistance program
Breathing and cardiovascular activities
Aids in the healing of difficulty in breathing and severe cough.
Getting in the right position for optimal lung expansion.
Musculoskeletal Physiotherapy:
The best physiotherapist in Dubai provides this type of physiotherapy. Specifically, it restores the full and unrestricted performance of muscles and skeletons. Thus, its benefits account to:
Reduce or eliminate pain.
Boost your mobilisation.
Repair injuries
Alignment of the musculoskeletal system.
Heals Soft tissue impairments.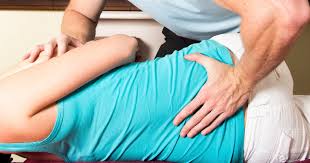 Rehabilitation and Pain Treatment:
With their detailed understanding of body motions, physiotherapists can assist you in eliminating undesirable body problems.
Also, physiotherapy aids in the management of post-surgical pain to live a discomfort-free life post-treatment. Further, it can help you if you have suffered a sports injury.
In other words, pre-surgery and post-surgery soreness are both addressed in pain control. So, prior to the onset of discomfort, physicians concentrate on strengthening the body. As a result, it minimizes the injury and postoperative recovery time. Then, following surgery, they emphasize light exercises that aid in regaining full mobility.
Sports Physiotherapy:
Athletes and sportspeople are the people who benefit from sports physiotherapy. Certainly, physiotherapists thoroughly understand the types of strain experienced by athletes in different sports. Thus, they cooperate with them to reduce muscle spasms for every match.
So, a few perks of Sports Physiotherapy are:
Motion Assessments
Relieve symptoms techniques
Injury Prevention therapies
Female Health:
The female reproductive system, its functioning, and numerous difficulties are the focus of this physiotherapy. Moreover, it assists and relieves labor pain, as well as providing critical prenatal and postnatal treatment. Also, it aids in the treatment of female infertility.
Its pros:
Pregnant female's pain management
Managing urinary functions
Pelvic floor activation.
This is not all. There are other types of physiotherapy offered by the best physiotherapist Dubai. Contact Wellbeing Clinic today.
Ready for fabulous results?
Speak with one of our specialists about the best treatments for your skin. Experience premium services in aesthetics, cosmetology and slimming
Olena Ryasna
Lasers, Skin Care & Anti-Aging Specialist
Talk to an expert to know more or book an appointment