Chemical peels remove skin layers with a chemical solution, exposing the younger skin beneath. Fine lines, pimples, scars, blemishes, and other facial flaws can be reduced or improved with chemical peels.
Well, are you planning to have a melasma treatment in Dubai? We have collated the best information that can help you know more about it.
What is a Chemical Peel?
Also referred to as chemexfoliation or derma peeling, chemical peel improves the skin complexion by using a chemical substance. The therapist applies the chemical solution to the victim's skin during this therapy, causing stress or injury to the layers of your skin. After the therapist removes the peel, you have a new skin altogether. The new skin is usually softer, with fewer creases and grooves, with a more youthful appearance.
Are you the right candidate for it?
Light-skinned individuals are likely to benefit from chemical peels. And, you can also receive favorable results if you have a darker skin tone. Chemical peels don't work effectively on skin that sags, bulges, or has more extreme creases.
It is best to avoid the melasma treatment in Dubai if you have the following conditions:
A record of excessive scars on the skin.
Acute skin problems or are using medicines to make it more delicate.
Can't keep away from the sun during the healing period.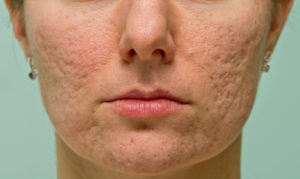 How is this treatment performed?
The physician's usually conduct chemical peels in their clinics. The therapist will properly wash your skin with an oil-removing ingredient. After that, the doctor applies a chemical solution on your face. The constituents of the chemical solution are:
trichloroacetic acid
glycolic acid
carbolic acid
lactic acid
salicylic acid
Your requirements can determine the type of chemical peel you'll have.
1. Light Chemical Peel:
It gives gradual development and is frequently conducted in sessions. You can see the top layer of the skin peeling away. This option may be the best for you if you have harsh or dry sun-damaged epidermis, irregular skin pigmentation, breakouts, or fine wrinkles.
2. Medium Chemical Peel:
This peel eliminates the middle and upper skin layer. You should choose this option if you have medium skin discoloration, blemishes, moderate creases or acne scars.
3. Deep Chemical Peel:
Deep chemical peel yields the most spectacular outcomes. A deep peel takes longer to heal from as it gets deep into your lower skin layer. However, it treats severe skin conditions.
Takeaway
The downtime period also depends on the type of chemical peel you prefer. To know more about this melasma treatment in Dubai, visit Wellbeing Clinic.
Ready for fabulous results?
Speak with one of our specialists about the best treatments for your skin. Experience premium services in aesthetics, cosmetology and slimming
Olena Ryasna
Lasers, Skin Care & Anti-Aging Specialist
Talk to an expert to know more or book an appointment