Acnes are the worst nightmare among people of all ages. And in extreme acne cases, many ugly acne scars leave behind, refusing to disappear quickly and easily. The acne scars mainly form due to the deep penetration of pimples into the skin and further impairment of underlying skin tissues caused by acne. However, there are multiple acne treatments in Dubai that can help you with a smooth and shining skin.
Types of Acne Treatments
Let's look into the different and effective acne treatments in Dubai to treat your acne scars:
1. Microdermabrasion:
Microdermabrasion is a non-invasive acne scar therapy used to improve the overall appearance of the skin. In addition, it helps to refine skin-related conditions such as aging, fine lines, stretch marks, pigmentation, acne scarring, melasma, and lots more.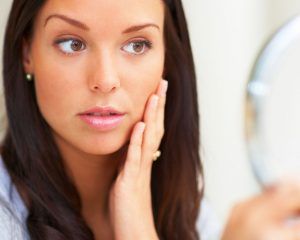 Microdermabrasion is an in-office process that typically takes almost an hour. The doctor will use very tiny diamond-tipped particles or even a handpiece to extract some of the skin's upper layer, allowing new skin cells to develop. Moisturizing cream and sunscreen will be applied to the face at the end of the procedure. Further, this procedure usually takes less or almost no time and has zero side effects except skin redness.
2. CO2 Fractional Laser Skin Resurfacing
This acne removal treatment in Dubai involves lasers to enhance the texture and outlook of the skin. CO2 Fractional Laser Skin Resurfacing helps clear out scars, blemishes, and deep wrinkles. It stimulates collagen development and provides an even skin tone to the patients. Laser Skin Resurfacing therapy includes minimal time to work upon, and the patient can go to their home immediately after the process.
3. Dermapen Microneedling
Dermapen Micro-Needling Acne Scars Procedure involves needle dermabrasion with flexible needles that enter the inner layer of the skin. Our doctors may provide local anesthesia before the session to reduce pain. They insert the needle or pen-like tool into the acne scars' surface, making small holes on the skin's upper layers. These further develop collagen, which helps enhance the fine lines and texture of the skin.
4. Chemical Peels
The chemical peels are potent acids that remove the skin's outer layer to eliminate deeper acne scars. They act as a remedy for pigmentation problems, severe acne, dark sunspots, and age spots. Individuals can also use some mild chemical peels in their homes.
5. Dermal Fillers
Dermal fillers are gel-like substances applied under the skin to repair fine lines and smoothen wrinkles, or boost facial features. This procedure is ideal for acne scars that are minimal to moderately depressed. Dermal fillers are procedures that are non-invasive and pain-free.
Takeaway
Wellbeing Clinic includes the best doctors for acne treatment in Dubai. You can book a free consultation with us. Let us understand the condition of your acne and we will help you with the best acne treatment, Dubai.
Ready for fabulous results?
Speak with one of our specialists about the best treatments for your skin. Experience premium services in aesthetics, cosmetology and slimming
Olena Ryasna
Lasers, Skin Care & Anti-Aging Specialist
Talk to an expert to know more or book an appointment