All women want a body that fits them. Thankfully today, women don't have to go through long periods of dieting and exercising to lose some weight and slim down. There are several high-tech procedures available that make it extremely easy for someone to lose bodyweight.
At Wellbeing Clinic, we sustain exercise and a healthy diet. But, we also encourage you to try different procedures offered under our HD Slimming program created for fast inch loss.
When you have unwanted fat on your body, it can lower your self-esteem. However, you don't have to live with that fat. What you need are non-surgical weight loss treatments. There are a plethora of options available. But, you need to choose the right one for you that will get effective results. So, if you are tired of exercising and dieting and want to see some results, it is time for something new.
HDD Slimming program is our approach to slimming and contouring the body through cellulite and fat reduction. We use the best slimming technology available in the market for removing stubborn fat deposits in a non-invasive manner. HD Slimming provides a precise fat reduction in problematic areas like:
Abdomen
Buttocks
Flanks
Inner knees
Lower abdomen
Male breasts
Thighs
Upper arms


We can help you sculpt your body whatever way you like. The treatment program will be customized for you depending on your skin type and your needs. The common treatments used for removing the excess fat on your body are Lipolysis for fat melting, Fat Freeze Cryolipolysis, Muscle Toning, Pressotherapy, EMS, Lymphatic Drainage, Radio Frequency, Infrared Wap, Vacuum RF, etc. In fact, we provide the best treatment for fat freezing Dubai. The doctor will create a plan that involves a combination of several techniques. These techniques can be changed in further sessions based on the results and progress. All the devices used for these treatments are painless and need some heat intensity adjustment on the basis of the patient's sensitivity.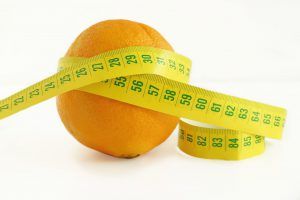 Over the past few years, non-surgical weight loss treatments have become extremely popular. These can be performed at the doctor's office and don't require anesthesia. Within a few sessions, you will be able to see a reduction in belly fat, upper arms, and muffin top. Here are some other benefits that you will be able to enjoy with these procedures:
1. No downtime
When you go with the procedures available in our HDD Slimming program, you won't have to go through long downtime periods. You will be able to resume your daily activities immediately. Once the procedure is completed, you won't have to take extra care of the targeted area. Also, there is no need for bed rest or sitting at home after the treatment. As soon as the procedure is over and you step out of the clinic, you can get back to your schedule.
2. Permanent results
Another benefit of going for our non-surgical weight loss procedures is that you will get permanent results. This means that you will get rid of fat for good. The fat cells will be completely destroyed. However, you are still required to maintain a healthy lifestyle.
3. Non-invasive
If you have a fear of needles, you don't have to worry about it. Most of these non-surgical treatment options are completely non-invasive that don't require insertion needles.
4. Painless
Since most of the procedures are non-invasive, you won't feel any pain. If there are no tubes or needles used during the procedure, your skin won't have any bruises or be discoloured.
5. Harmless
It is important to note that these procedures do not harm the surrounding fat cells. There are two types of fat – the good one and the bad one. What you need to get rid of is the bad fat cells. The good fat produces hormones and is lean. Our non-surgical procedures don't have any effect on these lean fat cells.
These were just some of the benefits offered by the treatments available through our HDD Slimming program. These procedures allow you to lose stubborn fat cells without having a long recovery period. Contact the professionals at the Wellbeing Clinic to know more about the best fat loss treatment Dubai.
Ready for fabulous results?
Speak with one of our specialists about the best treatments for your skin. Experience premium services in aesthetics, cosmetology and slimming
Olena Ryasna
Lasers, Skin Care & Anti-Aging Specialist
Talk to an expert to know more or book an appointment