The cosmetic and aesthetic sector is rapidly growing all across the world. With new technologies, we are now better capable of fighting the signs of aging and taking control of our appearance. However, it is important that you don't take such procedures lightly. Like any other medical treatment, aesthetic treatments come with risks that you should be aware of. If the procedures are performed incorrectly, they can leave distress and lasting damage
For injectable treatments like dermal fillers and Anti-wrinkles, that are extremely common in Dubai, it is important that they are done appropriately so that they can offer significant aesthetic benefits. As a consumer, you might be tempted to go for the cheapest options. But, this can be dangerous in the aesthetic industry.
At Wellbeing Clinic, we only use high-quality injectable products made by reputable manufacturers. These products are tested rigorously. And even though these products can be a bit expensive, they are extremely safe. We are one of the best skin care clinic Dubai, that follows a patient-centered approach for aesthetic treatments.
Over the years, we have seen an increased number of upset and concerned patients who visit our clinic to get their botched pressures rectified. We have seen patients with inappropriate and dangerous use of fillers including the use of the wrong product or over-filling. At our clinic, we have highly trained staff that are equipped to handle these situations, perform corrective work, and dissolve incorrectly-placed fillers.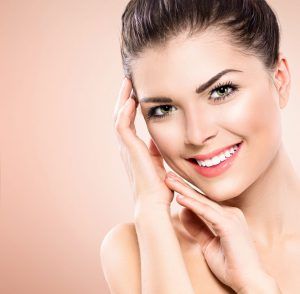 Wellbeing Clinic is known for its outstanding patient reviews and provides a personalized, non-surgical, and patient-centered approach for treating men and women. All the injectable procedures are performed by experienced and trained practitioners. We believe in maintaining ethical and professional standards while providing cosmetic treatments to our patients.
We have skin care specialists that can provide you with the best treatment. In just a few hours or even minutes, the doctor will be able to perform the procedure that will get you a tauter, brighter, and younger-looking skin. We can even remove spider veins, sun spots, dullness, and droopy jowls. Wellbeing Clinic is among the few skin care clinics in Dubai that offer such precise treatments and give you flawless skin.
There are several beneficial reasons why you should take the help of skin care experts at our clinic who provide the best skin care treatments in Dubai. Here is why you should visit our clinic for an aesthetic treatment regularly and not for just a one-time basis:
Reasonability

 – Thanks to the popularity and growing demand for diverse aesthetic treatments, we have started to provide affordable and reasonable options today.



Wide range of services

 – We have a wide range of services available at our clinics. We offer specialized treatments for anti-aging, acne, acne scars, dark circles, spots, skin pigmentation, and more.



Reliable

 – We provide trustworthy treatments at our clinic. All our treatments are performed by highly-trained and experienced medical professionals. So, these are the safest and best services you will get in Dubai.



Clean

 – We ensure that the skin clinic environment is extremely clean. We maintain the clinic in accordance with the medical requirements so that the patients feel calm and composed during their visit.



Skilled professionals

 – All the doctors and specialists working at the clinic are certified and have the required expertise, knowledge, and experience for delivering the best results to our patients.



Safe –

 The safety of our patients is the prime concern for us while performing complicated treatments. We take care of every guideline to ensure that our patients leave with a satisfied state of mind.



Equipment

 – We use the latest equipment and technologies that can help with cohesive and effective treatments. We try everything to ensure that we live up to our image and treat patients well.


Whenever you plan for an aesthetic treatment, visit a clinic like Wellbeing Clinic that can offer you the best aesthetic treatment. At Wellbeing Clinic, all our treatments are performed comprehensively and safely. Today, skin care treatments are mostly risk-free. So, you have a chance of making the most out of these treatments. Visiting a skin care clinic Dubai can help you get healthier and better skin.
Ready for fabulous results?
Speak with one of our specialists about the best treatments for your skin. Experience premium services in aesthetics, cosmetology and slimming
Olena Ryasna
Lasers, Skin Care & Anti-Aging Specialist
Talk to an expert to know more or book an appointment