Laser hair removal is one of the best techniques that one can opt for when it comes to choosing a hair removal treatment. However, many have concerns regarding the question as to why choose laser treatment for getting rid of unwanted body hair. If you are amongst them, keep reading! Given below are some significant reasons as to why you should opt for a laser treatment.
#1 A permanent result
Unwanted hair can be a trouble for many! Also, there are plenty of hair removal treatments, but they aren't permanent. On the other hand, laser treatment for hair removal gives lasting results. All you have to do is, get it done once, and there's no more struggling with unwanted hair ever again!
#2 You have a smooth and clear skin at all times
Removing unwanted hair through other methods might cause ingrowth of hair, irritation, itchiness, or even redness. When you get laser hair removal treatment, you get a very soft, smooth, and clear skin without having to suffer any irritation or itchiness.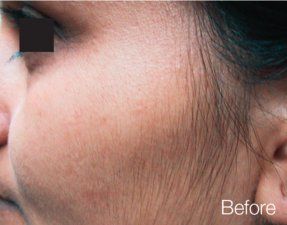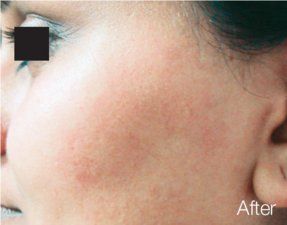 #3 It saves you money as well as time
Using shaving razors or getting waxing done periodically is not only time consuming, but it also costs you money. When these small expenses are added up for a lifetime, check the amount you will be spending in total! Now, compare it with the cost and time required to get laser hair removal treatment. You have the answer for yourself!
#4 Always ready for all occasions
Unwanted hair on the body means dealing with a lot of concerns. What if an unexpected event pops up? These moments create instant panic within people. When you get laser removal treatment, you are not going to have any unwanted hair! Therefore, you are always ready to attend any occasion at any point in time.
#5 Easy solution for specific medical conditions
Some individuals have to deal with excess hair growth or hormonal imbalance, which causes an increase in unwanted hair. For these individuals, it is a sensible decision to choose this treatment rather than taking medications to reduce hair growth. Going for temporary hair removal treatments every time is an inconvenience too.
#6 No or very low maintenance requirements
When you pick a trustworthy laser hair removal service provider, you either don't need any or need very little maintenance after the treatment. This means that it is just a one-time thing, and later on, you can relax and stay carefree about unwanted hair!
Considering all the different reasons listed here, choosing laser hair removal treatment is a wise choice. If you are planning to opt for the procedure, get in touch with Wellbeing Clinic today! Share your requirements with the experts at the centre and relax back as they provide premium quality treatments. Check out the full range of services on offer by Wellbeing Clinic and get yourself the treatment that is performed by experts.