.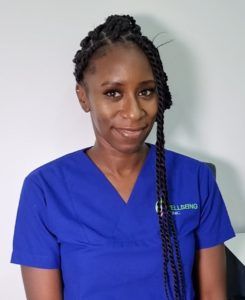 Dr Dianne Jokene
Osteopathic Doctor
UK board certified
PhD Osteo, MSc.Osteo, B.Sc (Osteo)
Dr. Dianne Jokene has over 10 years of experience as an Osteopathic Doctor. Dr. Dianne holds a Master Degree in Osteopathic Medicine from the British College of Osteopathic Medicine and a Doctorate in Osteopathy from the National University of Medical Sciences.
She is registered with the UK and UAE medical regulatory boards. Dr. Dianne has worked with the Olympic Team as a Lead Osteopath in 2012 and has extensive experience in Rehabilitation clinics in UAE and UK. She became one of the very first Ministry of Health Registered Osteopathic Doctor to practice in Ras Al Khaimah in 2018.
Dr. Dianne treats patients through a transparent structural hands-on approach using a variety of tools and techniques to provide a quicker recovery to each patient.
CUSTOMIZED TREATMENT PLANS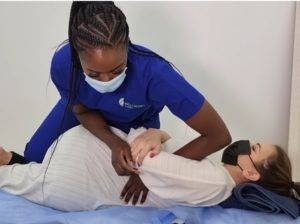 An osteopath aims to improve people's overall health and wellness by treating the whole person, not just a condition or disease they may have.
This includes osteopathic assessment, osteopathic spinal and joint manipulation, joint mobilization, also a combination of soft and deep tissue technique, stretching, dry needling, myofascial release, kinesio taping, pre- and post-natal care.
Doctors of Osteopathic Medicine look beyond the symptoms to understand how lifestyle and environmental factors impact your wellbeing, and do a complete assessment before proceeding with the osteopathic treatment.
OSTEOPATHY FOR THE FOLLOWING CONDITIONS: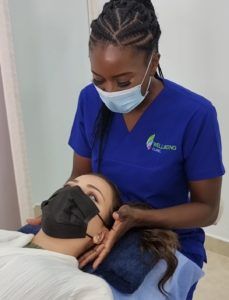 Neck and Back Pain
Ankle Sprains and strainsHeadaches and Migraines, Cervicogenic headaches
Sciatica and Bulging Disck
Arthritis and Regeneration
Sports Injuries, Knee or Shoulder Injuries
Postural issues such as Scoliosis or Misaligned pelvis
Repetitive Strain Injury, Nerve Compression 
Consultation and treatment with Dr Dianne Jokene on 04-348-44-06 in Wellbeing Clinic.