[:en]
Visiting laser clinics in Dubai is the best options for those looking for safe and effective laser hair removal treatments. There are a lot of reasons that can support the argument of visiting laser clinics for permanent hair loss methods. However, visiting any laser clinic in Dubai is not enough. You need to pick the right clinic that can meet your requirements and provide you with a comprehensive laser hair removal solution.
If you are looking for a laser clinic in Dubai, there are some basic points that can help you make a good decision. To get the best results and to ensure that everything is fine and safe with your body and health after the treatment, go for reputed and recognized laser clinics in Dubai that can give you the right consultation and guidance for the treatment that is best suited for your body.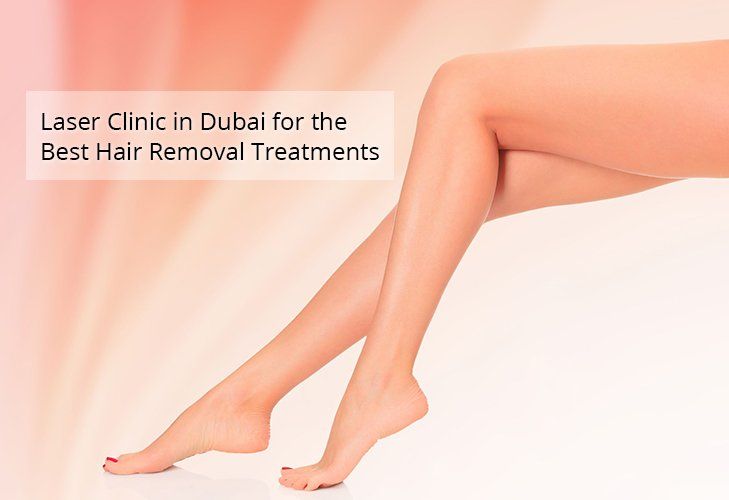 The benefits of visiting a laser clinic:
You will find a lot of laser clinics whose services will fit into your budget. Laser treatments are not that expensive, and to survive in the competition for its demand, a lot of clinics offer such treatments at discounted rates and with attractive packages for their customers.
The best and latest equipment is used at laser clinics due to which you receive unmatched results for your treatment. The experts at clinics know what type of equipment to use and how to use it so that they can provide the best results to their customers.
Visiting an authorized laser clinic in Dubai gives you long-lasting and safe results for your laser treatment. Getting treatments from recognized laser clinics can reduce the chances or possibilities or risks and other health problems that might arise post-treatment.
Laser clinics have a hygienic and composed environment which helps patients to relax before they undergo a treatment. For a successful treatment, it is important that patients feel relaxed, calm, and composed. Laser clinics try to achieve just that by creating an environment that is favorable for patients and supports a good treatment.
Visiting clinics for laser treatment is any day a better option than doing everything yourself. Experienced and professional doctors are way more capable of providing you with the right treatment solutions and guidelines that can help you make the most of whatever laser treatment you are opting for.
How to pick the right laser clinic in Dubai?
Licensed doctors: Not all states require the presence of a licensed doctor during laser treatment processes. However, if you want to be sure of the reliability and effectiveness of your treatment, always pick laser clinics that have certified, licensed and experienced doctors and practitioners who will be present to supervise your treatment.
Type of Laser used: To cater to various cosmetic surgery requirements, there are different laser treatments for a variety of purposes. Always ensure that the clinic you prefer uses an FDA- approved tools, specifically designed for advanced laser treatments.
Credentials of the clinic: Not just the doctors, but you also should be aware of the relevance and functionality of the clinic itself. Check for whether the clinic is registered under the state and federal laws, and assess the experience and performance of the clinic in the industry over the years.
Before and after photos: Check for the clinic's before and after photos before you decide on getting a treatment from the clinic. Observing the previous patients' photos you can get a clear idea of the efficacy and usefulness of their laser treatments.
Clinic consultation: No laser clinic will direct you to the treatment right ahead. Reputed clinics provide free consultation before you opt for a laser treatment. Check whether your clinic has such provisions wherein they can get a consultant to guide you on the usefulness and suitability of the treatment for your body.
Price estimates: Get a price estimate from your laser clinic before proceeding for the treatment. Laser treatments require a certain number of sessions to show the best results, so you need to ask for the costs of all the treatment sessions from your clinic and stay informed about the same.
When you choose the ideal laser clinic in Dubai, there is an endless list of benefits and opportunities that can open up for you. To make the most of laser technology and to improve your body and appearance, pick certified and reputed laser clinics in Dubai and witness desirable results to stop unwanted hair growth permanently.
[:]